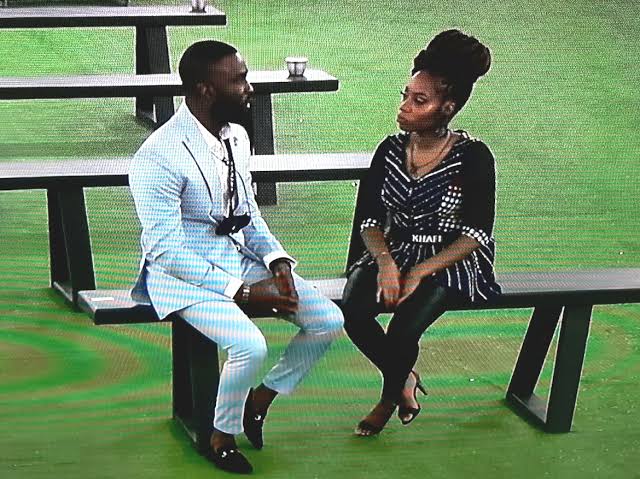 Khafi and Gedoni's relationship has been a hotly debated topic on social media. Many of the tirade is often centered around how Khafi is such a sweet girl and Gedoni is simply just using her. In as much as that seems to be the generally accepted theory, what if, just what if Khafi is the one forcing the relationship with Gedoni?
The match between Khafi and Gedoni was lit when they were both put up for eviction. Even though Khafi had told Avala a day before she liked Gedoni, the eviction scare brought the two into the convenient space for a relationship.
A week before Gedoni's ex KimOprah left the house, the two had started some sort of relationship so it was a surprise to housemates and the audience when Gedoni started crying over the eviction of his ex.
This should have been a red light to Khafi. In fact Gedoni ignored her for almost two days after the eviction. However she went to him and confronted him about the situation which led to some tears and then making up. This has also led to her being with Gedoni almost every second of the show. However some people believe that Khafi unknowingly emotionally blackmailed Gedoni into a relationship.
There are those who believe Gedoni refused to say no to Khafi because he did not want to break her heart and that he also did not know Khafi was going to take this serious. So what do you think guys is Khafi an emotional blackmailer or is Gedoni really just a Playboy?
Not yet a Bet9ja Member? Sign up today and get your 100% Welcome Bonus, the biggest welcome offer in Nigeria. https://register.bet9ja.com/?promocode=BBNBLOG