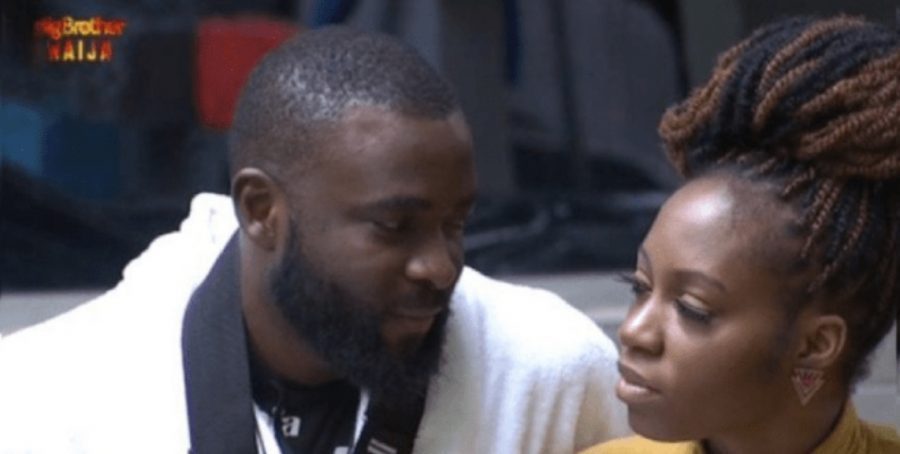 Khafi and Gedoni got really close after their traumatic experience at almost been evicted after just one week in the house. The two almost immediately sailed the 'Khadoni' ship and were always seen kissing at night and have since gone on to have sex.
Something however seems to be off about their relationship as many believe Gedoni seems to be using Khafi. First it was to spite KimOprah his ex when she was in the house and then when she left it was as if he could not shake her off then decided to go with the flow.
Gedoni put other moments of doubt in the minds of viewers when it was also revealed that he had eyes for Mercy even before hooking up with Khafi. To make matters worse, Gedoni in a recent task which involved writing love letters saw him writing to an ex girlfriend outside the house and not to his live in lover? Tell me this is not the case of a serious Casanova? Anyway what are your thoughts on this guys. Is Gedon going to burn in Playboy hell or not?
Not yet a Bet9ja Member? Sign up today and get your 100% Welcome Bonus, the biggest welcome offer in Nigeria. https://register.bet9ja.com/?promocode=BBNBLOG