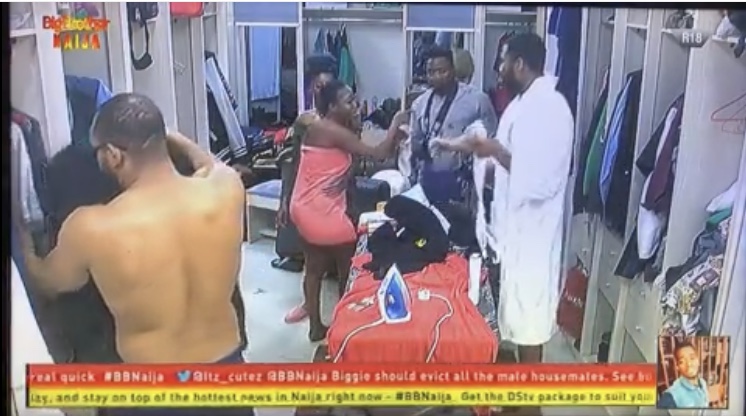 There was drama in the house yesterday after the Saturday night party as housemates were peppered all over for some awkward reasons.
Hot lava spewed freely when Thelma faced Omashola in a battle of words. The cause of the earthquake originated when Omashola attempted to enter the shower room as Thelma took a bath. Volcano Thelma erupted and it was another round of unpalatable words for Omashola. To show that she was greatly displeased with him, Thelma made it known that this was the last time she was going to respect him as he had not acted responsibly.
Omashola realized he had offended a "deity" and so he screamed his apology to Thelma. Unfortunately, Thelma was having none of it as she was worried that Omashola might have had a glimpse of her in her birthday suit.
All attempts by the Warri brother to smoothen ruffled feathers fell on deaf ears, as Thelma refused to be appeased. From the bathroom to the sitting room, to the bedroom to the kitchen, Thelma was unwilling to budge and we can't help but wonder if Omashola hasn't bitten off more than he can chew.
Not yet a Bet9ja Member? Sign up today and get your 100% Welcome Bonus, the biggest welcome offer in Nigeria. https://register.bet9ja.com/?promocode=BBNBLOG