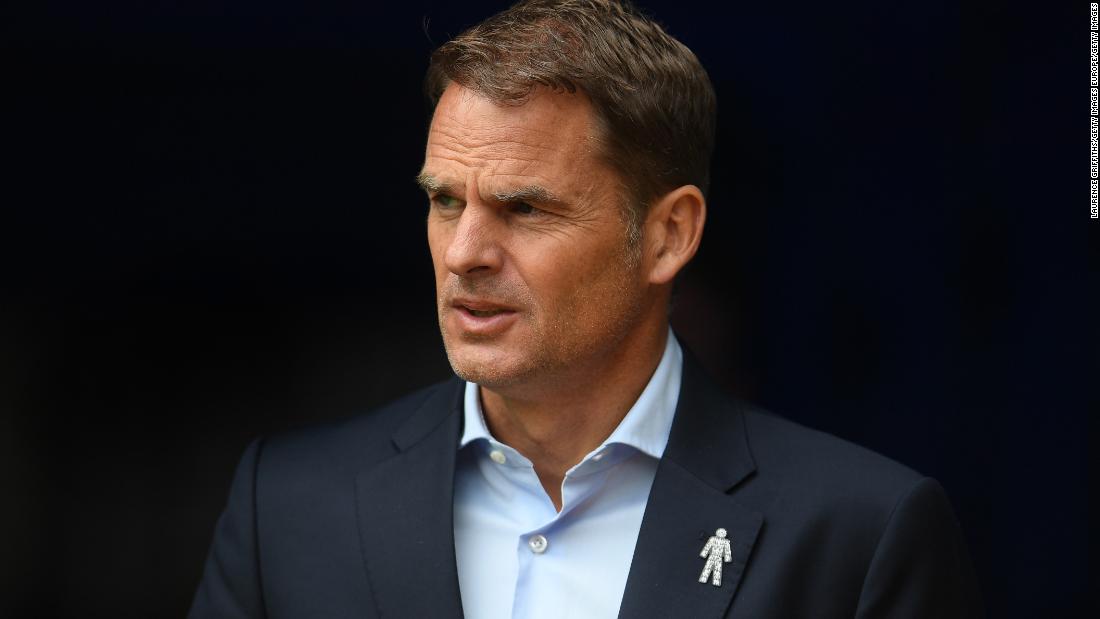 Atlanta United coach Frank de Boer has weighed in on the equal pay debate, controversially claiming that "equal pay at international level now would be ridiculous".
The Dutch Football Association (KNVB) has committed to equal pay for their women's and men's national team players, a system that will be fully introduced in 2023. Until then, the women's players will receive annual raises. De Boer sees things very differently.
"I think for me, it's ridiculous," De Boer told The Guardian. "It's the same like tennis. If there are watching, for the World Cup final, 500 million people or something like that, and 100 million for a women's final, that's a difference. So it's not the same. And of course they have to be paid what they deserve to [earn] and not less, just what they really deserve. If it's just as popular as the men, they will get it, because the income and the advertising will go into that. But it's not like that, so why do they have to earn the same? I think it's ridiculous. I don't understand that."
"I think it started because a woman [was] getting underpaid, especially at [managerial] positions," he says. "They have to earn the same like a man. I think if you have a manager position for a bank or something, you have to earn the same what the men did because it's not physically, just only here [points to head], so why do you have to earn less, because you're doing the same job as a man? I think that's also dropped a little bit into the sports world, like tennis and soccer. But I think that's still different."
The US, where the women's team are suing their national federation for pay equality, is a different case – following de Boer's argument – to the rest of the international women's game as the US women can make a case that they generate equal if not more revenue and TV eyeballs than the men's national team does.
De Boer's comments are unlikely to be well received in the US. In September 2017 De Boer was sacked by Crystal Palace after four league defeats in a stint that spurred Jose Mourinho to call him the "worst manager in history of the Premier League". The Dutchman has since moved across the Atlantic to rejuvenate his coaching career in Atlanta.
Not yet a Bet9ja Member? Sign up today and get your 100% Welcome Bonus, the biggest welcome offer in Nigeria. https://register.bet9ja.com/?promocode=BBNBLOG
Source: (Insideworldfootball)