The European Championship final between Italy and England will see one nation end a long wait for this trophy. On Sunday July 11th either the Three Lions will win the Euros for the first time in their history or the Azzurri could end a 53 year wait for European glory. It is England's first major final since 1966 while the Italians won the World Cup in 2006, they have lost two European finals this century. History is ready to be made at Wembley.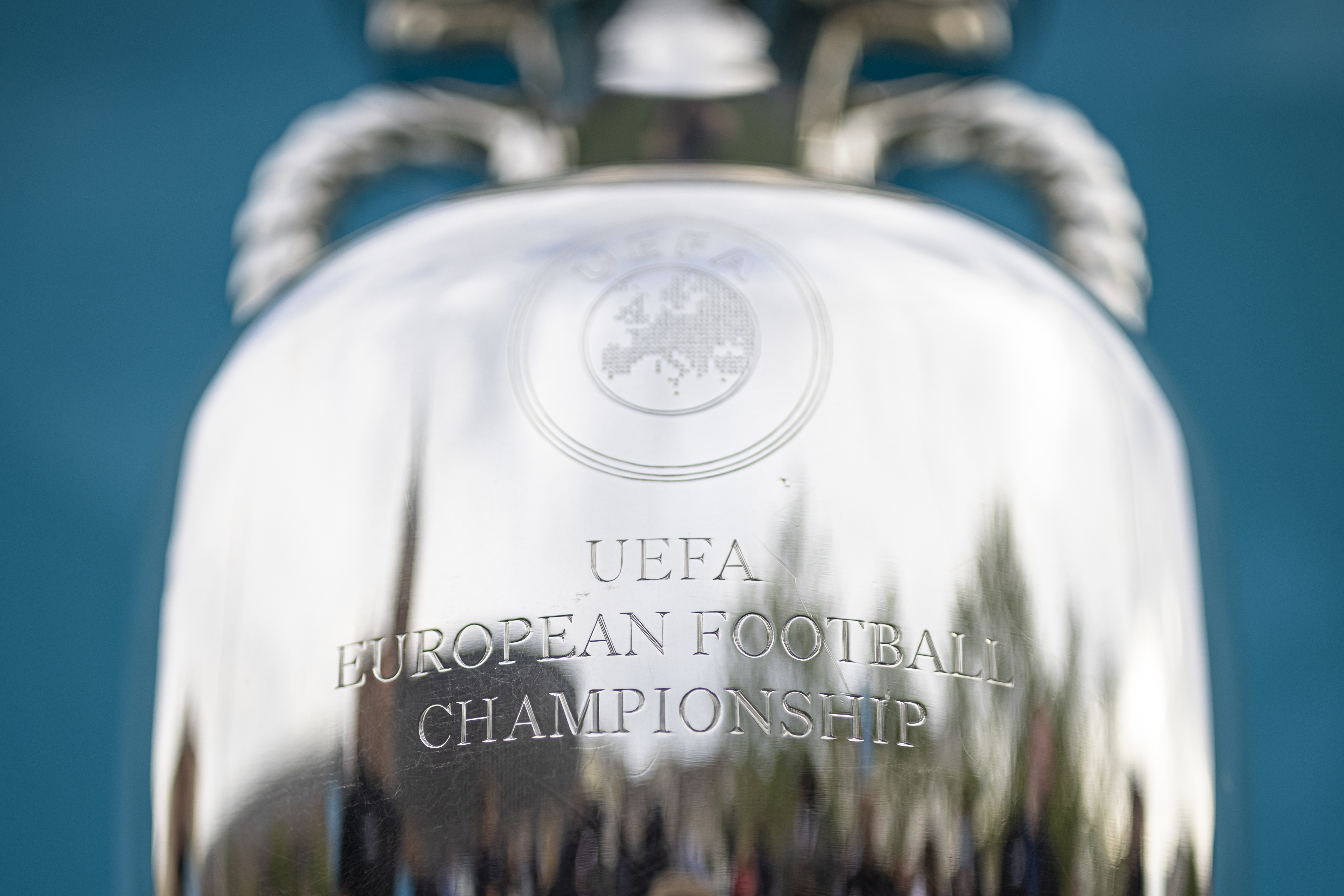 (The Henri Delaunay Trophy: Getty Images)
Roberto Mancini has been a manager for 20 years, his CV includes top European clubs such as Inter Milan, Manchester City and Galatasaray. When he took the reigns of the Italian National team the Azzurri were at a low having failed to qualify for the 2018 World Cup. Mancini has changed the fortunes of the nation, he has breathed new life into the team playing a high pressing style of football not regularly associated with Italian football culture and is currently 33 games unbeaten. He has received high praise for the culture he's built, off the pitch their is a great team unity while on it every player knows their exact roles, Italy are so well drilled in their philosophy they have been likened to a club side, a great compliment to the role of the coach.
(Italy Manager Roberto Mancini before his side's game vs Spain: Getty Images)
Gareth Southgate doesn't have the same management pedigree as the man in the opposition dugout. The England boss having managed Middlesbrough and then his country at Under 21 level before he got the main job. However, the lack of experience hasn't meant poor results, he took England to a World Cup semi-final in his first tournament and now leads his nation to their first major final since 1966. Much like Mancini, he's built a team unity that has been vital for success. England teams historically have struggled for cohesion despite the plethora of top players due to the rivalries formed within the Premier League.
(Gareth Southgate celebrates England's semi-final win: Getty Images)
Traditionally you would associate the Italian national team with a robust, defensive style and England with a high energy pressing style but ironically at these European Championships they appear to have switched roles with Mancini's men free-scoring and Southgate's side conceding just the ONE goal throughout the tournament!
Both sides have seen off various challenges throughout EURO 2020 with Italy's 2-1 win against the much-fancied Belgians in the quarter-finals the standout result for the Azzurri whilst England's 2-0 round of 16 win against Germany at Wembley ended a long hoodoo for the Three Lions dating back to the 1966 World Cup final!
(Bobby Moore holds the World Cup after England's only major tournament win in 1966: Getty Images)
So with all of that information, who is going to lift the Henri Delaunay trophy on Sunday night? This may sound like we're sitting on the fence but it is genuinely too close to call! Whilst it is essentially a home game for England, Italy have beaten Austria and Spain in Wembley so far in this tournament so they certainly won't fear the venue or occasion!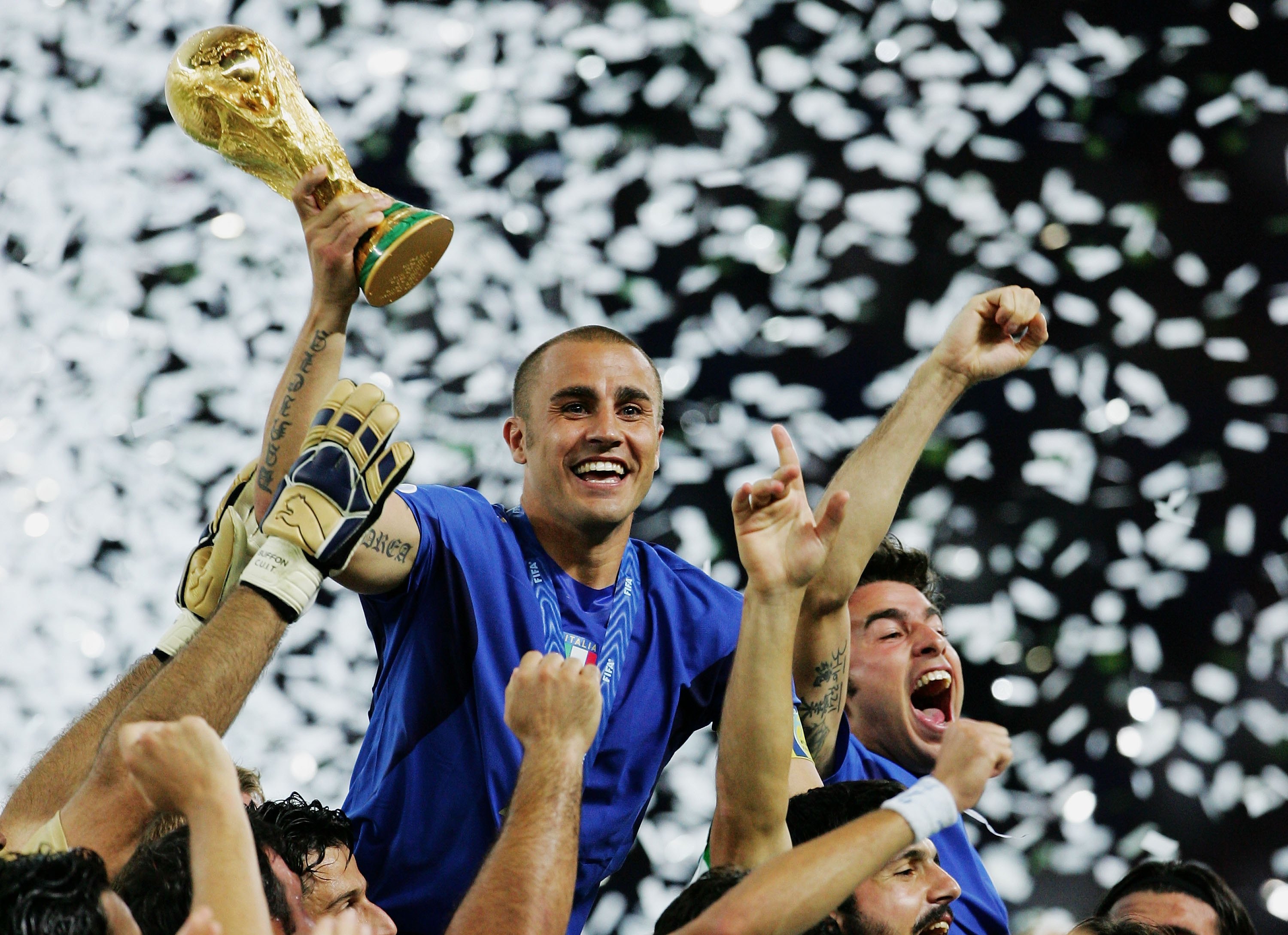 (Fabio Cannavaro lifts Italy's last major tournament win in 2006: Getty Images)
England have next to no experience in major international finals and while this Italian squad lacks that experience, you only have to go back one generation to find Italian footballers with tournament winning pedigree, will the emotion of the game be a factor in the outcome?
Whoever comes out on top, the players and staff will write themselves into their national footballing history and will be the champions of one of the greatest tournaments in international football history!