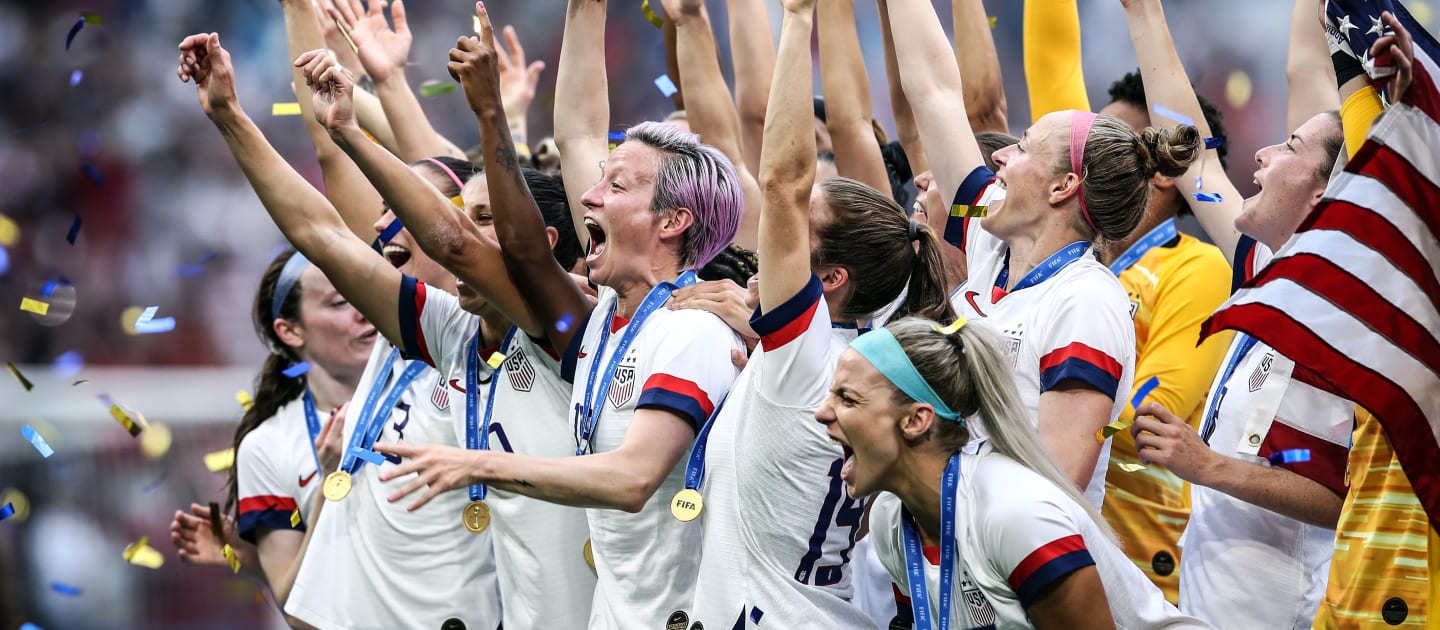 Star striker Megan Rapinoe said she does not think the United States' Women's World Cup- winning teamwould accept an invitation from President Donald Trump to visit the White House.
"I would not go and every teammate that I've talked to explicitly about it would not go," Rapinoe said on CNN's "Anderson Cooper 360."
"I don't think anyone on the team has any interest in lending the platform that we've worked so hard to build and the things that we fight for and the way that we live our life, I don't think we want that to be co-opted or corrupted by this administration," she said.

Rapinoe, one of several gay players on the team, also took aim at Trump's Make America Great Again slogan, saying the president is looking back to a time that "was not great for everyone".
"I would say that your message is excluding people. You're excluding me. You're excluding people that look like me. You're excluding people of colour," the footballer said when asked what message she had for Trump.

"I think that you're harking back to an era that was not great for everyone. It might have been great for a few people and maybe America is great for a few people right now, but it's not great for enough Americans in this world."


Source: (AFP)