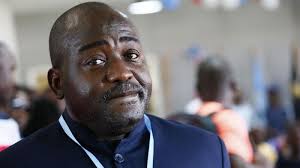 FIFA waited more than five months before issuing the verdict banning Liberian Musa Bility from football activity and stripping him of his position on the executive committee of the Confederation of African Football (CAF). The ban was issued after Bility refused to support the FIFA intervention and two days after he said he was taking his complaint to CAS.
The decision of the Adjudicatory Chamber of the FIFA Ethics Committee regarding Bility was made on 12 February 2019. It was a decision made by Vassilos Skouris (Greece), chair of the Adjudicatory Chamber, Mohammad Al Kamali (UAE) and Jack Kariko (PNG).
FIFA did not inform Bility of the verdict or supply the legal reasoning for their decision until it was made public on July 24 – three days ago.
The timings of the release of the verdict point to a huge manipulation of the Ethics process by FIFA's executive on behalf of the political objectives of the FIFA president.
That February 12 verdict was issued just two days after Bility (on July 22) said he would be taking CAF to the Court of Arbitration for Sport (CAS), in order to stop FIFA's direct intervention in CAF's day-to-day affairs.
It has been an ongoing and ugly process of intimidation and threats by FIFA as its executive have wielded every tool – legitimate and otherwise – in their political toolbox to maintain an iron grip over CAF and its increasingly compliant and fractured membership which (by virtue of voting numbers) underpins Infantino's presidency.
Last week, in Cairo, and just days before the CAF general assembly, Bility claims that Mattias Grafstrom, FIFA president Gianni Infantino's Chief of Staff, threatened him that if he did not support FIFA's intervention in the management of CAF he would be banned.
Not yet a Bet9ja Member? Sign up today and get your 100% Welcome Bonus, the biggest welcome offer in Nigeria. https://register.bet9ja.com/?promocode=BBNBLOG
Source: (Insideworldfootball.com)